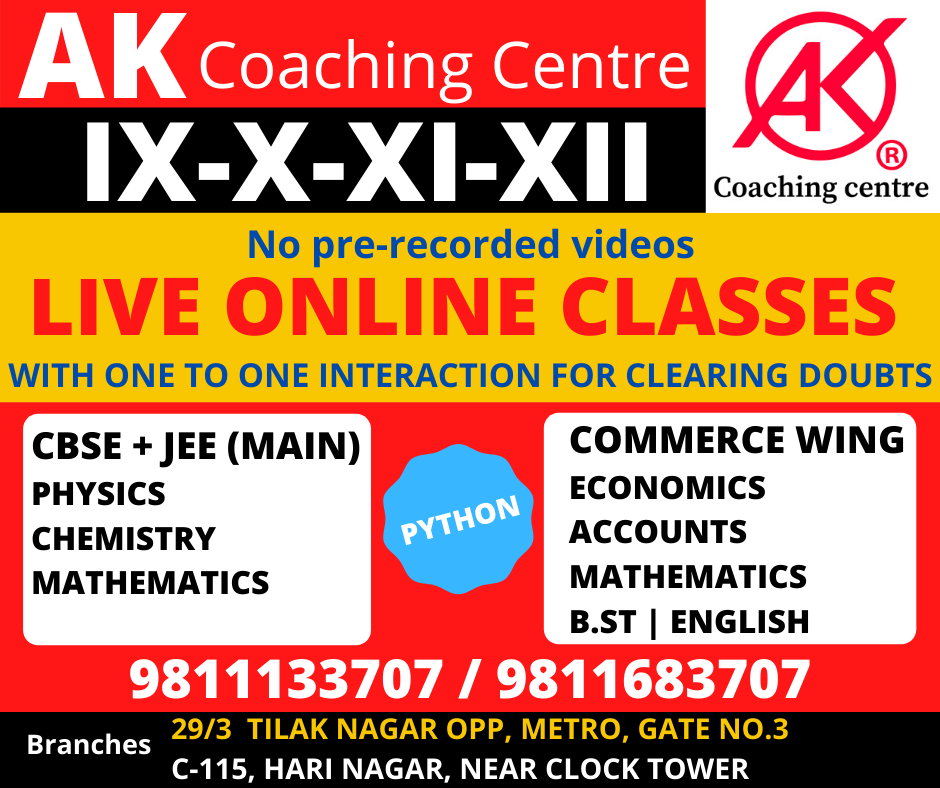 Since COVID-19 has grasped the world under its wing, the only option left for us is to stay home and contribute to the battle against this epidemic.
The team of AK Coaching Centre that was priorly engaged in such activities, took yet another step to provide students with exchange of knowledge through the help of LIVE ONLINE CLASSES.
With the help of tutors having over 20 years of experience and modern technology. AK Coaching stands with the moto "Ghar Baitho India!"